Dining in Lhasa
Edited by TibetTravel.com on 2018-01-23 14:11:42
What to eat in Lhasa
There are various restaurants in Lhasa serving all kinds of delicacies, including Tibetan traditional cuisine, Sichuan cuisine, western style dishes, Peking Duck, Wenzhou Seafood, Hairy Crabs, Shanghai Dishes, Chowchew Dishes, Nepalese, Indian, French, Italian, Japanese and Korean food etc. Most restaurants, for example, New Mandala Restaurant, Snowland Restaurant, are located around the famous tourist sites in Lhasa like the Jokhang Temple, Barkhor Street, the Potala Palace and Norbulingka. Therefore it is easy for travelers to find places to eat and drink.
Tibetan traditional cuisine
One of the largest Tibetan restaurants, Crazy Yak Saloon, next door to Kirey Hotel on Beijing East Road, has unique Tibetan-style decoration and furnishings and provides Tibetan food with good reputation here. The yak meat is strongly recommended. Besides, it serves aweto chicken and aweto beef as well as some common dishes. Another feature of this restaurant lies in the Tibetan song and dance show from 19:30 to 20:30 every evening.
Another slap-up Tibetan Style Restaurant is Snow-Deity Palace Tibetan Style Restaurant located right west of the Potala Palace Plaza. It offers authentic Tibetan food, for example, freshly fried mutton chops and Tibetan steamed stuffed buns.
Tibetan Cafeteria located west of Middle Beijing Road is also a Tibetan style restaurant and offers Tibetan food such as fried mutton chops, radish stew, yak meat and potato buns.
Kagui Nongmo Sakhang, also a Tibetan-style restaurant, you could go there with your Tibetan friends and enjoy the local food. From curried potatoes to sweet-and-sour ribs, Tibetan and Chinese dishes could be found easily. Tibetan staff are very friendly and helpful.
Pentoc Tibetan Restaurant is a good place to try homemade Tibetan food, such as momos, thugpa, shemdre, plus butter tea and chang. It is located in an alley of Beijing East Road. English Menu is helpful.
Sichuan cuisine
Feijie Restaurant, a simple Sichuan-food restaurant across from Banak Shol hotel, offers good and cheap Chinese dishes. Few dishes on menu are described in English.
Western Style
Snowland Restaurant belonging to Snowland Hotel on Mentsikhang Road offers all kinds of food at moderate price, including western food, Tibetan food and Nepalese food. Its Nepalese food and pizza are very tasty. Chicken tikka masala, a kind of Indian food there is also delicious and popular.
Tashi I next to Penthoc Guesthouse is still a favourite choice of many travelers though the competition is increasing day by day because of its friendly service and cheap price. It always offers a renewal of the menu, on which everything is decent. The bobis which is made up of flavored cream cheese and fried vegetables or meat is highly recommended. Besides, the staff there speak English very well and English menu is offered.
Tashi II in the Kirey Hotel is famous for its clean and quiet environment. It offers Tibetan food including Tibetan momos, tsampa, thukpa and fried yak meat as well as spaghetti, mashed potatoes and fries. Actually its menu is the same as that of the Tashi I.
Nam-tso Restaurant offers plentiful dishes including vegetarian lasagna, burritos and yak burgers at prices a little higher than those at Tashi I and II. A classic Lhasa meal called the chicken sizzler is recommended. It is very comfortable to sit outdoors to have your meals in the sunny sky. Menu is in English.
Muslim food
Islam Restaurant offers authentic Muslim food. It is very enjoyable to order a cup of Muslim tea and a bowl of Xinjiang noodles and watch the chefs working in the open kitchen.
Lanqing Qingzhen Restaurant is very special with the cosy Tibetan-style seating amony many Muslim restaurants in the old town. The Xiao/Da Panji Chicken in a sauce with potatoes and carrots is very tasty as one of Xinjiang Specialties, and some noodles could be put in it after the chicken is eaten up. That photos are attched in the menu is very helpful, though they are a litte different from the real things. Noodle dishes, such as chaomianpian or ganbanmian are the best choices for lunch.
Holy Land Vegetarian Restaurant offers English and picture menus. Vegetarians could try the "soy fish" or "soy chicken feet", which is not the real meat. The wooden tables and Buddhist images on the wall give the palace a simple Zen-like atmosphere.
Nepalese food
New Mandala Restaurant, from the second floor or the rooftop of which, you could get the full view of Barkhor Street, offers packaged Nepali foods such as muesli and soup mixes. Inside it, some lovely and ornate Tibetan murals come in view. Tashi restaurants in Shigatse and Tsetang also belong to the owner. English menu is provided.
Mandala Restaurant, located on Barkhor Circuit offers a wide range of dishes from Indian curries to pizza, plus a few special-occasion Tibetan dishes and decent breakfasts. Menu in English. Besides, in summer, seat on the rooftop and have awesome views of Jokhang Temple.
Kailash Restaurant, inside the BanakShol Hotel, is run by Nepalese and has a large menu with pizza, spaghetti and Western dishes. You can lounge in the sun on its rooftop deck after a meal.
Other dining Choices
Dunya Restaurant is a foreign-run restaurant with excellent and wide-ranging food, so the price is more expensive than others. From the oregano-flavored pizza crust to the Italian imported pasta, try the homemade sandwiches and soups and the good salad in lunch. Menu is also in English.
Makye Ame ("Makye Ame" means "unmarried pretty girl" in Tibetan.) Restaurant, on the southeastern corner of Barkhor Street and just 10 minutes walking away from Jokhang Temple, is an ethnic theme restaurant. It is famous for the combination of folk cabaret, decent food and enjoyable decoration. Its recommended dishes are tashi-delek (beef braised in brown sauce with carrots, cheese, and yak marrow) and the chicken with corn and juoma (a vegetable reminiscent of black bean from the Tibetan plateau). Moreover, a few computer terminals make Internet access possible and the night shows starting at 8:00 pm add pleasure into its atmosphere.
Hard Yak Cafe, the main restaurant among the three restaurants of Lhasa Hotel, provides western food in good ambience. If you are just an eater not stay in the Lhasa Hotel, you will have to pay the fare. In Hard Yak Cafe, hamburgers, fired tomatoes, local vegetables, Yak fillet, pizza, yak steak, etc. are for your option.
Barkhor Cafe in the south of the Jokhang Temple Plaza offers various drinks and foods and a few PCs with internet access. On its rooftop terrace, you can enjoy drinks while watching the sunset over the Jokhang Temple.
Beimei Fast Food on Beijing East Road serves hamburgers, hotdogs and soups etc.
Curried Potato Restaurant, located at the first crossing on the right of Jokhang Temple, offers delicious but cheap food such as curried potato, curried barbecue and yogurt.
Kailash Restaurant on the rooftop of Banak Shol Hotel on Beijing East Road serves food including a nice breakfast, yak burgers and many vegetarian options, with pleasant and friendly service.
Another interesting place for tasty food we have to mention is the night market on Duosenge Road. On the night market, you can get street food and drink at very reasonable prices.
For more information, please consult travel advisors of CITS
Quickly inquire via our WeChat:
asia_odyssey_travel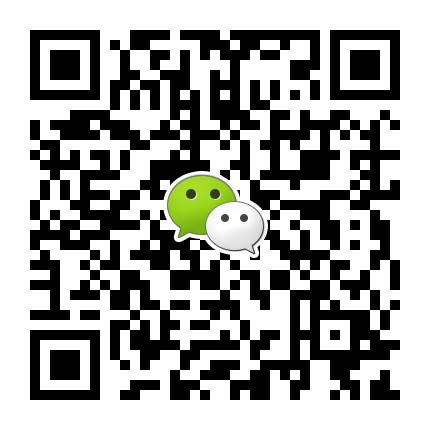 SEND US INQUIRY NOW
We have helped thousands of travelers since 2009. Tell us your ideas and get a quick response within 0.5-12 hours.




Data in submission...