Tsedang Travel Advice
Edited by TibetTravel.com on 2018-01-24 16:15:02
Dining in Tsedang, Restaurants
Different from the other areas of Tibet, food in Tsedang is dominated by Sichuan cuisine. The restaurants in Tsedang offering Sichuan cuisine can be seen everywhere. Of course, all kinds of Tibetan food can be found, too, such as sausages, Qingke (highland barley) wine, buttered tea, Yamdrok air-dried meat, cold yak tongue, steamed stuffed bun, all sorts of cakes and sweet tea, milk tea, sour milk.
Most restaurants in Lhokha are in Tsedang Town. Here we recommend some restaurants offering tasty dishes.
Yiwanmian
Across from PSB office, a clean place offer tasty snacks like Shaguo (Earthen pot) dumplings.
Tashi Restaurant
It belongs to Tashi Restaurant in Shigatse. It can offer Nepalese style food, such as pizza, curries and good breakfasts. English menu.
Restaurants Around Samye Monastery
Monastery Restaurant
The restaurant of Samye Monastery serves the simple food.
Friendship Snowland Restaurant
It is located at the Eastern gate of the moastery. Decent Chinese and Tibetan
Best Travel Time
Lhokha enjoys a moderate dry climate and distinctive four seasons. Its highest temperature, a little more than 20 degrees centigrade, lasts from June to August; while the lowest temperature may drop to 10 degrees centigrade below zero and usually occurs in December and January. Therefore, the best travel time for tourists is from June to August. You can wear the same amount of clothes as you do in Lhasa as the temperature is almost the same as that in Lhasa. However, the temperature between day and night varies greatly around 10 degrees centigrade, sometimes even reaching to over 20 degrees centigrade.
Public Transportation in Tsedang - Buses from Tsedang
Transportation in Tsedang has been greatly improved with the forming of a road network which is more than 3700 km long. The road network with Tsedang Town as the center connects 12 counties and extends to most villages. Tsedang is only 191 kilometers away from Lhasa. There are buses shuttling between Lhasa and Tsedang everyday.
Besides, Lhokha has the only international airport in Tibet, Gonggar Airport which is only 97 kilometers away from Lhasa and has flights to Chengdu, Beijing, Chongqing and Kathmandu. Thanks to the first bridge across the Yarlung Tsangpo River, transportation between Lhokha and Lhasa is tremendously ameliorated.
Lhokha's Pilgrim Circuits
Lhoka is a famous pilgrim circuit destination south of Lhasa. Pilgrims travel there because of the many monasteries, holy lakes and sacred mountains. Pilgrims believe that everybody has a next life. They usually track clockwise around monasteries with prayer beads and wheels in hands and chanting some Buddhist sutras in a lower voice to pray a better afterlife.
The famous Holy Lake, Lhamo Latso in Lhokha is very popular among pilgrims because pilgrims believe that they can see visionary images of their future by looking at the lake intently in silence with deep devotion and reverence and by performing Buddhist rites.
Another pilgrim circuit destination in Lhokha is Yamdrok Yumtso Lake, one of the four holy lakes in Tibet and the three largest sacred lakes in Tibet. The lake is invested with special spiritual power.
Avoid High Altitude Sickness
Lhokha is located at an average altitude of around 3700m, altitude sickness easily occurs. As most travellers to Lhokha prefer to have a short stay in Lhasa for adapting to the high altitude. In this case, the chance to experience altitude sickness in Lhokha might reduce. The most effective way to avoid high altitude sickness is just to be optimistic. In addition, bring enough water or drinks, fruits and snacks with high caloric content, like chocolate for fluid loss and energy consumption usually accompany the acclimatization process. Taking a good rest is the most important.
Internet Access
Internet access is available at some hotels in Tsedang, such as Tsedang Hotel. For exact Internet access information in hotels, please refer to Hotels in Tsedang.
Laundry
Some hotels in Tsedang provide laundry service/dry cleaning service, like Tsedang Snow Pigeon Hotel, Tsedang Hotel. For more laundry information in Hotels, please refer to Hotels in Tsedang.
Entertainment/night life
Referring to night life in Tsedang, Lhokha, Tibetan Opera and Choshio Dance are worth of enjoying. There are two schools of Tibetan Opera, white mask and blue mask. Tibetan Opera in Shigatse and Lhasa belongs to the blue mask school while the Tibetan Opera in Lhokha falls into the white mask school of opera. On the annual Shoton Festival, the performance always rank at the top.
Choshio Dance having a history over 1,000 years is a dance to frighten away devils and pray for good luck and harvest. This dance is quite popular in Lhokha and Shigatse. The dance was performed at the inauguration ceremony of the Samye Monastery and the wedding ceremony of Songtsen Gampo and Princess Wencheng.
Money and Currency Exchange
In Lhokha, it is not very convenient to exchange money and currency. Bank of China Shannan Branch at No. 21, Naidong Lu, Tsedang Town can meet your such demand. Besides, Tsedang Hotel also offers money and currency exchange.
Shopping in Lhokha/What to buy in Tsedang
There are no shopping malls in Lhokha, you can purchase what you need in the shopping centers in most of the local hotels. However, for the tourist souvenirs, there is a wide choice, including Yandrok air-dried meat made of beef or mutton stripped and air-dried in the Yamdrok lake area, Qiongjie jade articles feeling soft and gentle, Jiacha stone articles made of graphite, Zhanang knotting and textile, Jiedexiu apron with rich colors and durability, Tibetan incense in Minzhulin Monastery and so on. It's advisable to purchase something with Tibet features as souvenir like a piece of Thangka, Pulu or tapestry, other choices like Tibet incense, Tibet drama mask, etc. All of these articles can be bargained. Actually, it is wise to purchase souvenirs at Barkhor Street in Lhasa for all Tibetan articles assemble along the street.
Quickly inquire via our WeChat:
asia_odyssey_travel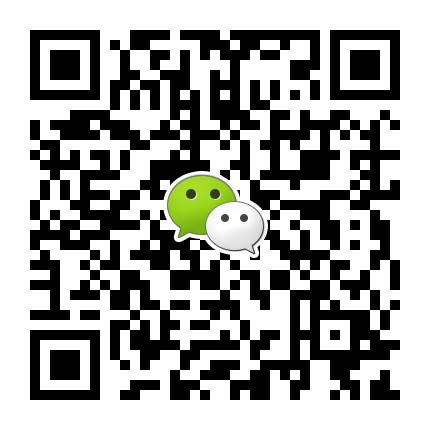 SEND US INQUIRY NOW
We have helped thousands of travelers since 2009. Tell us your ideas and get a quick response within 0.5-12 hours.




Data in submission...