Lhasa Travel Advice
Edited by TibetTravel.com on 2018-01-23 15:58:49
1. Best travel time to Lhasa
Located at the bottom of a basin at a high altitude and surrounded by mountains, Lhasa enjoys a mild climate free of unbearably cold winters and extremely hot summer. Its annual temperature is around 8 degrees centigrade. However, there is a great variation in temperature between day and night. Therefore, all year round is fit for travel to Lhasa. But the rainy months from June to September are the best travel time. It rains mostly at night while sunny in the day.
2. Dining in Lhasa
Regarding what to eat in Lhasa, all kinds of food including Tibetan cuisine, Sichuan cuisine, Nepalese and western style food can be enjoyed in Lhasa. Restaurants at all levels, such as Snowland Restaurant, Crazy Yak Saloon, Snow Deity Palace, are available here. For more details, please refer to Restaurants in Lhasa.
3. Shopping in Lhasa
Many tourists to Lhasa would like to buy some Tibetan souvenirs as gifts for their family members or friends. Various local products, such as Tibetan rugs or carpets, Tibetan incense, aweto, silver ornaments and Tangkar are quite popular with foreign tourists. These things can be found in Barkhor Street, Tangkar Studio and shops beside Tibetan Museum. For details, please go to shopping in Lhasa.
4. Money and Currency Exchange
It's very convenient to draw cashes with credit cards and exchange currency for there are many branches of Bank of China, China Construction Bank and Agricultural Bank of China in Lhasa. Some of the bank branches are provided with ATM hooked up to networks. The office hours of the banks is from 9:00 to 12:00 am and 15:00 to 18:00 pm. If you withdraw money with credit cards, you'd better avoid Saturdays and Sundays.
Place for converting foreign currencies: 33 East Jinzhu Road Post code: 850000
5. Medical Service
Many medical service institutions are in Lhasa, such as People's Hospital of Lhasa at 6 East Beijing Road, People's Hospital of Tibet Autonomous Region on North Linkuo Road, Tibetan Hospital of the Autonomous Region at 26 Niangre Road, Tibetan Emergency Centre.
6. Transportation
Most tourists get to and away from Lhasa by train, by air or by bus. After the Qinghai-Tibet railway was put in service, lots of tourists choose train as their way to Lhasa for being attracted by the magical landscape along the railway. But by flights is still the easiest way to Lhasa Gonggar airport, which is 97 kilometers away from Lhasa City, with just few hours from China mainland or from Nepal. Travelling within Tibet, bus is one of tourists' choices. Lhasa Long-distance Bus Station is at the intersection of Minzu Road and Jinzhuzhong Road.
7. Avoid High Altitude Sickness
High altitude sickness is the first thing that should be ware of when plan a trip to Lhasa. Our agency,Tibettravel.org, here give tourists to Lhasa some advice on how to avoid high altitude sickness by our rich experience in organizing Tibet trip.
The most effective way to avoid high altitude sickness is just to be optimistic. Before your trip to Lhasa, the most important thing is that you should never be nervous or worried about your trip. Regard it as any other trips. Besides, a thorough physical examination is recommended because tourists suffering from anemia, hypertension, heart troubles or illness of lungs, liver or kidney are not fit for the trip to Lhasa. If you have respiratory problems, you'd better to postpone your trip till you are completely recovered. In addition, bring enough water or drinks, fruits and snacks with high caloric content, like chocolate for fluid loss and energy consumption usually accompany the acclimatization process.
When you arrive at Lhasa, have a good rest immediately. Don't do any strenuous activity and eat too much on the first day. Besides, keep away from cigarettes and alcohol. Frequent showers or bathes are not recommended for catching a severe cold will spoil your trip. One more thing, in order to adapt to the high altitude as early as possible, don't rely on oxygen equipment all the time if you are not serious in short of breath.
8. Internet Access
Free Internet access is available at many hotels in Lhasa, such as Jardin Secret Hotel, Lhasa Sheraton Hotel, Brahmaputra Grand Hotel and Tibet Hotel. For more Internet access information in Hotels, please refer to Hotels in Lhasa.
9. Laundry Service
Laundry shops can be found on the streets in Lhasa, such as Jiejing Laundry on Jinzhu Xilu. Besides, many hotels in Lhasa provide laundry service/dry cleaning service, too, for example, Jardin Secret Hotel, Tibet Hotel and Century Grand Hotel. For more laundry information in hotels, please refer to Hotels in Lhasa.
10. Safety
Beware of pickpockets, a problem in Lhasa. They would wander through the throng and hit unsuspecting tourists in certain public areas, especially the Barkhor. In these areas, keep your bags and purses close to your sides, and wear your wallets in front instead of rear pockets.
At times, demonstrations, protests and mass gatherings do occur in major public areas. Avoid these situations as they can be dangerous. Certain diseases or illnesses can be dangerous in Lhasa. Consult a doctor a few months before departing to ensure having gotten the proper vaccinations and immunization.
11. Entertainment/night life
Compared with other cities in China, the night life in Lhasa is quite simple and low-key. Watching a Tibetan singing and dancing show, tasting snacks on the night market or drinking with friends in a decent bar are for your option.
It is absolutely worthwhile to watch a Tibetan singing and dancing show, also called Langma opera in Tibetan. Xinshiji Langma Hall is considered as an authentic and pleasurable place to do it for you can drink while enjoying the truly cultural show.
The most popular night market in Lhasa is Tianhai Night Market on the west suburb, where many stalls of snacks, fruits, and handicrafts are lined on the crowded and illuminated street at night. The goods there are generally more various and cheaper than those on the Barkhor Street.
A bar is a perfect place to meet friends from different places in the world and share travel stories with each other, or just sit quietly in a corner, drinking and listening to the music. For more information, please refer to Night Life in Lhasa.
12. Pilgrim Circuits in Lhasa
The representative place for pilgrim circuit in Lhasa is Barkhor Street, around the Jokhang Temple. This pilgrim circuit is followed clockwise round the periphery of the Jokhang. It is also a collection of crowded market, astounding jamboree, and Tibetan-style stock exchange.
13. Lhasa Day Tour
Lhasa is an ancient city with a history of 1400 years. It is home to the world's highest palace, the holiest temples and meditation sites, and the simplest people. Not only rich in cultural and historic sites, but also natural attractions, Lhasa is undoubtedly a wonderful place for tourists to stay for a couple of days.
Quickly inquire via our WeChat:
asia_odyssey_travel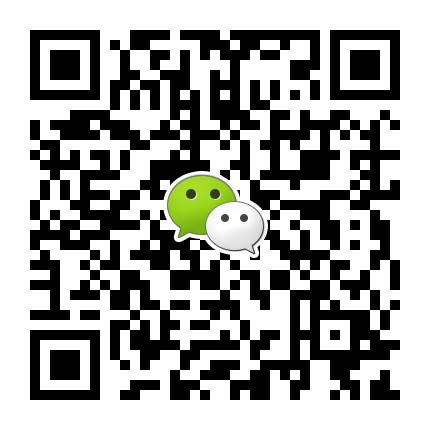 SEND US INQUIRY NOW
We have helped thousands of travelers since 2009. Tell us your ideas and get a quick response within 0.5-12 hours.




Data in submission...