Shigatse Travel Advice
Edited by TibetTravel.com on 2018-01-24 17:13:21
As Shigatse is a remote place with high elevation, getting enough Shigatse travel advice will greatly help you to plan and finish a wonderful trip to Shigatse. By our several years of experience in organizing Tibet travel teams, here we share some useful information with you. The below advice on traveling Shigatse will give a general idea about the pleasant travel season in Shigatse, and the transportation, hotels, restaurants in Shigatse, etc.
Best Travel Time to Shigatse
Due to its high elevation, the climate of Shigatse is quite hard, with a temperature range from -25 degrees centigrade to 23 degrees centigrade and an average temperature of 6.3 degrees centigrade. The months from November to next March are usually accompanied by quite low temperature while June and July are the rainy season of Shigatse. Then only a short period, from April to June, is considered as the best travel time to Shigatse.
Dining in Shigatse
As Shigatse is relatively remote, the dining in Shigatse is mainly limited to local Tibetan food, Sichuan cuisine and Nepalese dishes. Most of the restaurants in Shigatse, even the street restaurants and night markets, provide Tibetan dishes, Tibetan sausage, high-land barley wine and yak butter, beef and mutton, tongue of yak that served cold and dressed with sauce, tsampa, various kinds of cookies and sweat tea, milk tea, yoghurt, roasted sausage, dried meat, etc.
Shopping in Shigatse
Shigatse is a place where traditional crafts are well preserved. You can find many traditional and local handicrafts such as Tibetan knives and Tibetan carpets as well as gold, silver, and copper wares. You can find these unique souvenirs in markets, shops, and even street stalls. The market located opposite to the Tenzin Hotel is a good place for you to start. Clothing, handicrafts, religious vessels, carpets, knives, and many other commodities are sold in this market. Besides, the price here is quite reasonable. The gold, silver and copper wares in Shigatse are very famous. Many monasteries located in and outside Tibet order religious vessels from Shigatse Gold, Silver and Copper Crafts Factory every year. Even the holy Tashilhunpo Monastery purchases religious vessels from the factory. What's more, the factory also makes rings, earrings, decorations, knives, chopsticks, pots, and bowls, etc.
A Tibetan knife is a necessity in Tibetan people's daily life. The knives made in Lhatse County are always admired by both Tibetans and visitors. The scabbards are made of silver or copper and, decorated with images of dragons, phoenixes, tigers, lions, flowers, and so on. The knives are elegant and beautiful. In addition, the blades are very sharp!
Carpet is another feature of Shigatse. The traditional Tsang Rug in Gyangtse County is of the highest repute. The colorful carpets and rugs are considered to be among the Three Famous Carpets in the world. Now, more and more visitors prefer to purchase these unique and traditional carpets as keepsakes.
Entertainment in Shitgatse
Entertainment in Shitgatse might be very simple for this area is just far away from those place full of recreation spots. However, Shigatse is a land of singing and dancing. If you are lucky enough to just be on time of a local festival, you will have a chance to witness joyous performance given by local people. There are various festivals in Shigatse, such as Gtsang New Year (also called "Farmers' New Year") on the first day of November in Tibetan Calendar, Gyangtse Horse Racing Festival usually held in June, and Buddha unfolding festival that is one of the most important festivals in Shigatse. Besides, Shigatse is considered as the birthplace of Tibetan opera which is certainly a precious treasure of Shigatse. Therefore, you may find undiluted Tibetan opera here.
Public Transportation - Bus to Shigatse
About six decades ago, the transportation in Shigatse was somewhat primitive, mainly relying on animals like yaks. However, this situation has gone forever. The transportation in and around Shigatse has been greatly improved. Shigatse even has become the transportation hub for central Tibet. There are three bus stations in Shigatse City, offering buses linking Shigatse to Lhasa and other places around Tibet. A lot of travellers take a bus from Lhasa to Shigatse by the Sino-Nepal Highway. You also can hire a jeep or taxi or other cross-area vehicles which is the easiest and most popular way. The fare depends on the car and your bargaining skills.
Shigatse's Pilgrim Circuits
The pilgrim circuit around the well-known Tashilunpo Monastery is quite popular among pilgrims to Shigatse, Tibet. Shigatse kora is always full of pilgrims. Sakya Monastery is also a hot destination for pilgrims. This pilgrim circuit around the ruins of the ruins of the northern Sakya Monastery complex is very interesting.
Avoid High Altitude Sickness
As Shigatse is located at an average altitude around 4,000 meters, high altitude sickness easily occurs. As most travellers to Shigatse prefer to have a short stay in Lhasa for adapting to the high altitude. In this case, the chance to experience altitude sickness in Shigatse might reduce. The most effective way to avoid high altitude sickness is just to be optimistic. In addition, bring enough water or drinks, fruits and snacks with high caloric content, like chocolate for fluid loss and energy consumption usually accompany the acclimatization process. Above all, taking a good rest is the most important.
Money and Currency Exchange
In Shigatse, it is not very convenient to exchange money and currency. The branch of Bank of China in Middle Liberty Road and some hotels in Shigatse can convert foreign traveler's checks and cash, and also can cash foreign credit cards into RMB.
China Construction Bank and Agricultural Bank of China also have established branches in Shigatse, while it is also advisable to open a postal saving card for convenience. In addition, there are ATMs in the Shigatse city and Lhatse, though not very convenient for limit in quantity.
Mailing Items
The post office in Shigatse handles international letters and faxes, but does not accept parcels.
Internet Access
On Shandong Lu of Shigatse City, there is an internet access where there are about 20 PCs. Besides, internet access is available at some hotels in Shigatse. For exact Internet access information in hotels of Shigatse, please refer to Hotels in Shigatse.
Laundry
Some hotels in Shigatse provide laundry service/dry cleaning service. For more laundry information in Hotels, please refer to Hotels in Shigatse.
Travel Permit
If you are planning to visit Sakya Monastery, the Mt. Everest and Rongbuk Monastery, you have to apply for a travel permit for these scenic spots are listed as closed areas in Tibet.
Quickly inquire via our WeChat:
asia_odyssey_travel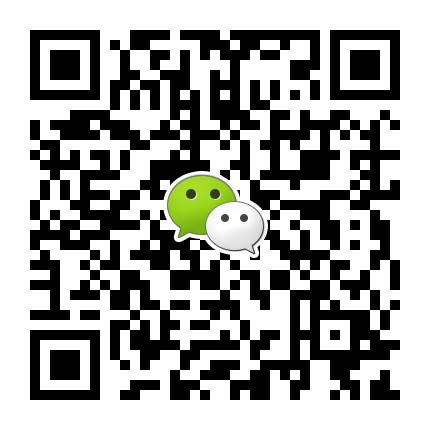 SEND US INQUIRY NOW
We have helped thousands of travelers since 2009. Tell us your ideas and get a quick response within 0.5-12 hours.




Data in submission...