How to Book Tibet Flight Tickets
Edited by TibetTravel.com on 2018-01-31 18:18:17
Work out the itinerary
Booking Tibet flights early can usually ensure a great discount but we advise settling on a tour before booking a flight just in case that you may want to change your plan, such as changing date, changing destination, extending the trip length, etc. Besides, you need to check from your travel agency that whether your Tibet Travel Permit is obtainable. The best way is to confirm the tour early, and let your travel agency apply for the permit, then book flight as quickly as possible before the airfares discount out of date.
At present, you could take a domestic flight to Lhasa from Beijing, Chengdu, Shanghai, Xian, Kunming, Xining, Guangzhou etc. If you just want a Tibet tour, Beijing, Chengdu and Chongqing are your best choices, because you can take many international flights to the three cities (especially Beijing) easily and there are more nonstop flights departing from Beijing, Chengdu and Chongqing (especially Chengdu). If you want to take full advantage of this opportunity to have a longer China tour, all the gateway cities can offer you different featured tours, top recommended tours including Chengdu Tibet tours, Beijing Tibet tours, Xian Tibet tours, Shanghai Tibet tours and Xining Tibet Tours.
It is also accessible to take an international flight to Lhasa from Kathmandu, which costs only 1.5 hours. Moreover, there are available flights connecting other prefectures in Tibet, like Chengdu Shigatse flights, Urumqi Ngari flights, Chengdu Nyingchi flights, Chongqing Nyingchi flights, Chengdu Qamdo flights and Chongqing Qamdo flights.
Decide the Flight Number
Some cities (like Chengdu and Chongqing) provide frequent flights operated by different airlines to Tibet from early morning to late afternoon. You can choose the flight with your preferred airlines or departure time. In fact, all the airlines operating flights to Tibet master a good ability and rich experience to operate aircrafts in high plateau area, particularly Sichuan Airlines, Tibet Airlines and Air China. For departure time, we suggest tourists choose an early flight so that you have more time to acclimatize your body to the high elevation.
Best Time to Book a Flight to Tibet
After you have a clear plan about tour itinerary, travel time and flight number, you could book your flight. Usually, passengers are able to book the flight one year in advance, but the ticket price keeps constantly changing. You won't get a discount if you book too early and you will fail to book a flight if you book too late. According to our experience, the ticket will be cheaper more or less 15 ~ 50 days before the departure date. Nevertheless, the ticket is rather limited and the price is always higher during peak seasons (May ~ September).
How to Book a Flight to Tibet (There are several methods to book a flight to Tibet):
Book at Official Websites of Airlines
Every airline has its own official website from which passengers could book the ticket online by themselves. Among the websites of airlines operating flights to Tibet, there are many airlines written in multiple languages - Chinese, English, Japanese, Russian, French etc., some airlines written in Chinese and English, and some airlines written in only Chinese. Multilingual airlines websites include the websites of Sichuan Airlines, Air China, China Southern Airlines, China Eastern Airlines, and Hainan Airlines. Bilingual websites include the websites of Xiamen Airlines and West Air. Tibet Airlines and Luck Air only have Chinese websites.
Note:
1) if you fail to find Lhasa with the word "Lhasa" as a destination, try "Lasa" instead;
2) you can't smoothly book the flight from the website of Tibet Airlines which is one of the major airlines operating Tibet flights if you can't read Chinese.
Book from Online Ticket Agency
Nowadays, there are several online ticket agencies offering booking service, such as Booking.com, Expedia, Ctrip, Qunar, etc. Booking from a ticket agency, you can compare the prices of flights operated by different airlines and choose the most cost-saving one. You won't meet any language problem in that these websites all own English translation. However, the ticket information is not most updated and you might not get the prompt response if the tickets of your flights are sold out.
Purchase Ticket at the Airport
Of course, there are tickets for sale in the airport, but purchasing Air Ticket at the airport is the least recommended. Airports are always not located in the downtown area, so you need to waste time on the way to or back from the airport. In addition, tickets have to be booked in advance. If you get to the airport, you can only book the flights departing on many days later. And you can't get a discount usually.
How to Collect Ticket
After you book your flight, you will receive an e-ticket on your email or short message box. The e-ticket will contain your flight information, including flight number, departure airport and terminal, departure time etc. There is no need to print the e-ticket. After you get to the airport, turn to the counter of your booked airline directly. Show your passport to the clerk, then the clerk will give you the boarding pass and help your check your luggage. With the boarding pass and your prepared permit, you can check in successfully.
How to Alter Flight
If your travel plans have to be postponed or you fail to catch up with your flight on time, you can make an alteration on the condition that your booked ticket price is beyond 45% off. It is available to alter your flight through the websites of the airlines in advance, even if you book the flight through a third-party website. If you are in the airport, just turn to the counter to make an alteration.
Normally, you can only change your flight to another operated by the same airlines with the same departure airport and arrival destination. You need to make up the price difference if you get a seat with higher level or a flight with higher price. Unfortunately, the airlines won't refund you if you get a cheaper flight. Sometimes, extra penalty (except for price difference) are needed according to different rules of the airlines.
How to Cancel Flight
If something unexpected happen and you can't carry out your tour plan, it is also available to cancel your flight on the condition that your booked ticket is beyond 45% off as well. You can only cancel your flight by the way of how you book the flight. Once you get your boarding pass, you are unable to cancel your flight. Some airlines ruled that you can't cancel your flight 2 or less hours before the flight departs. You need to pay penalty for cancelling your flight and the price is based on the rules of airlines. The lower the discount your get, the more penalties you have to pay when you cancel your flight.
Warm Tips
Extra Fee – Passengers don't need to pay Airport Tax and Departure Tax in China. But Airport Construction Fee is a must. Airport Construction Feeis 50 CNY for per passenger who take a domestic flight. The child also doesn't have to pay for Airport Construction Fee while the adult has to.
Ticket for Kids - Kids aging 2 to 12 years old (including 12) will get a discount of 50% of the full price of the flight fare. Infant under 2 years old only has to pay 10% of the full price, but the separate seat is not provided.
Quickly inquire via our WeChat:
asia_odyssey_travel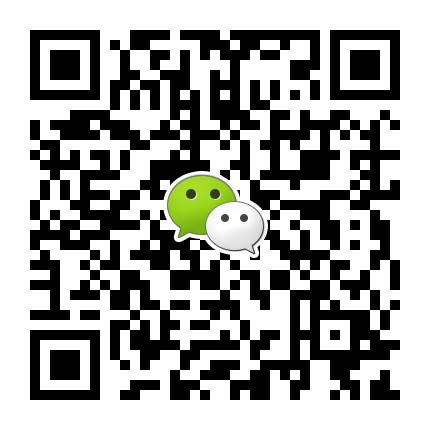 SEND US INQUIRY NOW
We have helped thousands of travelers since 2009. Tell us your ideas and get a quick response within 0.5-12 hours.




Data in submission...