Luggage Service of Tibet Flights
Edited by TibetTravel.com on 2018-01-31 20:38:14
Regulation on Airport Luggage
Accoring to the regulations of Civil Aviation Administration of China, passengers are allowed to bring and consign a contain size and weight of luggage for free when taking a plane. All the passenger luggage must go through the security checks.
Passenger's free luggage allowance (includes carry - on luggage and checked luggage) is various from ticket class. For each first class ticket holder, adult or child, free luggage allowance is 40kg (88 pounds), while it is 30kg (66 pounds) for business passenger and 20kg (44 pounds) for economy class passenger. There is no free luggage for infant ticket passenger. Weight of checked luggage should be within 50kg (110 pounds) with volume of 40×60×100cm for every passenger, otherwise you will be charged extra for overweight.
| Luggage Type | First Class | Business Class | Economy Class | Allowed Baggage Size |
| --- | --- | --- | --- | --- |
| Allowed Carry-on Baggage | 5kg * 2 pieces | 5kg | 5kg | 55cm/20cm/40cm(L/B/H) |
| Allowed Checked-in Baggage | 40kg | 30kg | 20kg | 100cm/60cm/40cm(L/B/H) |
Carry-on Baggage
Each passenger is allowed to bring one piece of luggage on the plane in certain vulume and wright for free. The hand - carry baggage should weigh no more than 5kg (11 pounds), not exceeding volume of 20×40×55cm. First class ticket holder can take 2 seperate pieces of 5kg luggage (22 pounds) in total. Any carry - on baggage passes the above limited weight, quantity or size should be checked to transportation.
Personal lithium battery electronic equipment, including laptop, cellphone, camera and Power Bank (portable power source) is forbidden to be transported in checked luggage, only allowed to be carried with passenger. One can take 2 spare lithium batteries only. For flying safety, the power bank which has lithium battery should be shut down all the time. No charging for your electronic equipment neither.
Free Carry - on Luggae Allowance
Air China Flight
Air Ticket Class
Quantity Allowance
Weight Restriction(Per Piece)
Volume Allowance
International or Regional Flight
First Class
2 pieces
8KG (18 pounds)
Height≤55CM (22 inches)
Length≤40CM(16 inches)
Width≤20CM (8 inches)
Business Class
Economy Class
1 piece
5KG (11 pounds)
Domestic Flight
First Class
2 pieces
Business Class
1 piece
Economy Class
Checked Luggage
Luggage in big suitcase or inappropriate to carry on the plane should to be checked in before boarding. Each luggage is checked by weight or piece. Every passenger is allowed to consign luggage which weigh less than 50kg (110 pounds) and within volume of 40×60×100cm. Except lithium battery, you also have to check the following items whether they are contained in your luggage.
Free Checked Luggage Allowance
Air China Flight
Weight ( per Piece)
Volume Allowance
International or Rgional Flight
2KG (4 pounds)≤W≤32KG (70 pounds)
Height≤100CM (40 inches)
Length≤60CM (24 inches)
Width≤40CM (16 inches)
International or Regional and Domestic Intermodal Flight
Domestic Flight
2KG(4 pounds)≤W≤45KG(99 pounds)
Overweight Baggage Fee
Each airline has its own policy for overweight baggage. All the checked luggage and cabin baggage of one passenger weigh together. The overweight part will be charged if the luggage exceeds the allowed requirement. You will fill in an airline overweight baggage receipt. As for the costs, overweight luggage fee is usually charged 1.5% of the economy class ticket price (CNY) of the flight per kg.
Prohibited Items
According to the PRC Civil Aviation Law and relevant national and international regulations, the following items are forbidden to carry on or be put in the checked luggage:
Dangerous Goods:
1. Explosive materials, gas, flammable liquid and solid, oxidizing agent and organic peroxides;
2. Toxic and infectious, radioactive, corrosive substances;
3. Lithium battery (power bank) ;
4. Gun (including any simulate gun, gun like lighter, and other invasive arms, except gym work out equipment) ;
5. Weapons, police implements, controlled knives;
6. Living animal except small animal, guide dog or hearing dog;
7. Any other restricted articles.
Exception Handling
If your luggage doesn't arrive on time, is damaged or lost, please go to the baggage service counter in the departure lounge to check and state the situation. For more compensation and litigation details, please contact the airline to handle as early as possible.
You can also call the airlines service hotline for further help. Once the responsibility checked in airline company, the ground service agent will handle the situation according to relevant procedures and requirements if passenger claims for compensation in the described time limit.
Quickly inquire via our WeChat:
asia_odyssey_travel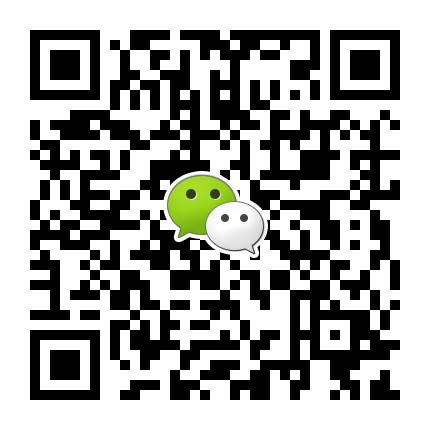 SEND US INQUIRY NOW
We have helped thousands of travelers since 2009. Tell us your ideas and get a quick response within 0.5-12 hours.




Data in submission...