The Accommodation at Namtso Lake
Edited by TibetTravel.com on 2018-02-01 14:17:37
The crystal clear Namtso Lake and dazzling starry sky at night appeal to many tourists to experience the breath-taking views. If you want to stay overnight at Namtso Lake, you'd better have some acquaintance with the accommodation information about Namtso Lake.
Generally, you can choose to live inside the scenic area or get accommodation in Damxung County. Damxung is about 1 h's driving distance from Namtso Lake and it has many hotel and hostels as your alternative. Therefore, most tourists choose to stay in the Tashi Byland, the accommodation concentration place.
Accommodation in Namtso Lake
For the sake of environment protection, there is no hotel built in Namtso National Park, except some tabernacles and tents. All living condition inside the Namtso Lake area is simple and basic. Tents camp and tabernacles focus on a pointed area of Tashi Byland. Most accommodation houses are opened in summer days and keep closed during autumn and winter.
Guesthouse
Human activities are required to reduce as much as possible to avoid the environment damage in Namtso Lake. If you choose to live in a temporary house constructed by iron sheets, you can book a bed or a standard room, etc. Basically you will get a bed, a desk, a kettle and an electric blanket in a small but clean room.
Tashi Byland is surrounded by Namtso Lake, so it's quite cold during night even in summertime and you should prepare some thick and warm clothes, gloves, hat or sleeping bag apart from the blanket the guest house provided. Besides, there is no separate toilet inside the guest house as well as running water, only few public toilets outside and limited outdoor water for daily basic needs.
Suppose you went out in the dark evening, you have to dress warm and take a flashlight for night walk since it will be rather chilly and windy outside your room.
Some tourists would like to stay overnight in a tent for it is kind of cheaper than a guesthouse. But during the cold night, the iron-shelter guesthouse is warmer than a camping tent. Each tourist will have one bed and share the same tent with other tourists.
Namtso Accommodation
Accommodation Area in Namtso Lake
Namtso Accommodation
Camping Tents in Tashi Byland
Accommodation in Damxung County
Damxung is about 10km away from the Namtso National Park gate. There are dozens of hotels and hostels located there for your choice if you want to stay overnight in Damxung. Living condition in Damxung is not as developed as in Lhasa or other inland cities because of shortage of goods and supplies. But accommodation of hotel or hostel is better but more expensive than guesthouses in Namtso Lake.
We list the following Top 2 hotels in Damxung on Ctrip for your reference.
1. Damxung White Horse Hotel
Address: Hedong Road, near the Damxung People's Hospital
White Horse Hotel was opened in 2005 and refurbished into Tibetan style in 2016. This hotel was voted as the most favorited hotel in Damxung. It is a pointed hotel catering to overseas tourists in Lhasa with 100 guest rooms. Common facilities in White Horse Hotel include free parking, free WIFI in public areas, Chinese restaurant, safe box at front desk, ATM and heating service. Regarded as the best stopover to Namtso Lake, guest rooms and public service of this hotel are well-equipped beyond basic needs but also some relaxing service.
For room choice, you can book Ordinary Standard Room, Deluxe Standard Room, Deluxe Double Room and Deluxe Suite. And the average room rates are several times of guesthouse/tent in Namtso Lake.
2. Damxung Holy Lake Holiday Inn
Address: opposite side of National High Way 109 Military Office, near the petrol station
Holy Lake Holiday Inn is a comprehensive synthesis with lodging and catering service. As a new hotel, it started to operate in 2016. There are 28 guest rooms provided with separate bathrooms, 24 hours' hot water and free oxygen. Guest rooms in Holy Lake Holiday Inn are large and clean. If you want to stay a cozy night in Damxung, you can book a Double Room, Standard Room or a Standard Triple Room. Room services like free limited toiletries, free WIFI, TV, hot water and electric kettle, wake-up call, taxi service, etc. are available.
Damxung Hotels
Damxung White Horse Hotel
Damxung Hotels
Deluxe Standard Room of White Horse Hotel
Damxung Hotels
Facade of Damxung Holy Lake Holiday Inn
Travel Tips:
1. Accommodation condition in or near the Namtso is basic and simple. You should prepare yourself for the living situation you will face during the Namtso travel.
2. Pay much attention to keeping warm. It's very cold to stay overnight in Namtso or Damxung, even if in summer days. Get every item you have to avoid getting cold, a flashlight or other lightning equipment is useful too.
3. Namtso is at a higher elevation than Lhasa area. Do some preparations for the high altitude sickness like keep a good mental and physical status and especially you should have a good rest and a good diet.
4. Arrange your itinerary reasonably. Tourist can have many chances to take photos in Namtso Lake for the sunrise, sunset or shining star sky in the evening. According to the weather, you'd better find a best place and a proper time in day and night to catch the most beauty of Namtso Lake.
Quickly inquire via our WeChat:
asia_odyssey_travel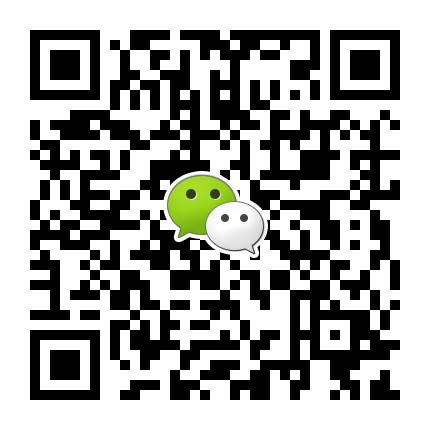 SEND US INQUIRY NOW
We have helped thousands of travelers since 2009. Tell us your ideas and get a quick response within 0.5-12 hours.




Data in submission...