Shigatse Transportation and Transfers
Edited by TibetTravel.com on 2018-02-01 14:57:58
Lying southwest of Lhasa and northwest of Gyantse, Shigatse is the second largest city in Tibet and the traditional center of Tsang. It mostly attracts lots tourists with majestic Tashilhunpo Monastery – the residence of Panchen Lama and Mount Everest – the highest peak in the world. With several available highways, Shigatse can be reached easily. Plus the open of Shigatse Peace Airport and Shigatse Railway Station, the transportation system in Shigatse becomes more developed. Knowing the following details about Shigatse transportation will help you make a better Shigatse tour.

How to Get to/from Shigatse
By Flight
At present, Shigatse is only connected with Chengdu by flight. Chengdu is the most popular gateway to Tibet and offers flights to different cities in Tibet. Some tourists will choose to fly to Shigatse Peace Airport from Chengdu Shuangliu International Airport directly, and then start their tour from Shigatse to Lhasa via Gyantse. However, more tourists will choose to fly to Lhasa from other cities like Beijing, Xian, Shanghai, Kuming etc., and then travel to Shigatse or Mount Everest. At last, leave Shigatse to Chengdu by flight at last and there is no need to go back to Lhasa.
There are two daily flights operated by Tibet Airlines running between Chengdu and Shigatse. TV9844 starts from Shigatse at 9:15 and gets to Chengdu at 11:30, while TV9843 departs from Chengdu 06:00 and lands on Shigatse at 08:35 every day. During the off seasons, the frequency of the flights might be cut down to several flights in one week.
Shigatse Peace Airport
Shigatse Peace Airport (RKZ, 日喀则和平机场) is the only airport in Shigatse and the fifth civil airport in Tibet. The terminal covers about 4,502 square meters and the runway is about 5,000 meters. Located in Sangzhutse District and about 43km from the downtown area, it takes about one hour's driving time to get there. If you call a taxi, the fee is about 100 CNY usually. With an elevation of 3,782m, it is honored as the fifth highest airport in China. If you fly to Chengdu to Shigatse, beware of high altitude sickness. Tourists who come to high plateau area are recommended to drink enough water and avoid strong activity after you land on.
By Train
Shigatse is only connected with Lhasa by Lhasa Shigatse Railway. Lhasa Shigatse Railway is the extension line of the Qinghai-Tibet Railway finished on August 16th 2014. People honored it as the Closet Railway to Sky because of its high altitude. This railway plays an important role by providing much convenience for Lhasa Shigatse round-trip travelers. If you miss the train experience along Qinghai-Tibet Railway, take Lhasa Shigatse train as a substitution. During the train journey, you could feast your eyes on the moving painting of plateau view.
There are two daily trains running from Lhasa Railway Station to Shigatse Railway Station within 3 hours' duration, about three hours shorter than driving.
Shigatse Railway Station
Shigatse Railway Station (日喀则火车站) is located in the Zhandui Village, about 7km (20 minutes' driving) away from the city center of Shigatse. Since Shigatse Railway Station began to operate in 2014, it helps local people and tourists traveling between Shigatse and Lhasa. This The main building made of two storeies is able to hold 300 people. In the square, you can see a huge rotational prayer wheel which makes Shigatse Railway Station an attraction in Shigatse.
Train No.
Departure
Arrival
Duration
Distance(KM)
Frequency
Z8801(Lhasa-Shigatse)
08:30
11:25
2h55mins
248
Daily
Z8803(Lhasa-Shigatse)
15:20
17:59
2h39mins
Z8802(Shigatse-Lhasa)
18:40
21:33
2h53mins
248
Daily
Z8804(Shigatse-Lhasa)
12:05
14:40
2h35mins
Note: Shigatse Railway Station will be closed after the last trains arrive (about 18:30).
By Road
As a classic route, travelers usually get to Lhasa by air or train, and then transfer to Shigatse by road. There are two routes connecting Lhasa and Shigatse. One is driving from Lhasa to Shigatse via Gyantse. On the road, you could pay a visit to Yamdrok Lake, Karola Glacier and Palcho Monastery. The whole journey cost 8~9 hours. In the other route, it takes about 6 hours from Lhasa to Shigatse directly, covering a distance of about 250km. The whole road is made up of Lhasa Airport Expressway and G318 National Highway. Driving on the one hour's expressway, you can get a good view of Lhasa River and the green trees on riversides. Then you will enter into G318 National Highway which is regarded as the most beautiful road in China. On your way to Shigatse, you will pass by Nyemo Tuba which is the birthplace of Tibetan incense.
How to Get around Shigatse
Transfer in Shigatse City - Taxi
Taking a taxi is the best way to transfer in the city area and it won't cost you much. According to the pricing mode, it cost 10 CNY in the first 3km, and 2 CNY for every additional 1km. You could also use Uber or Didi Chuxing app for a car service.
Shigatse – Gyantse
For its notable Palcho Monastery with Kumbum Stupa and historical Gyantse Dzong, Gyantse is listed in the Shigatse tour almost by every tourist. Driving is the only transportation for foreign tourists from Shigatse to Gyantse and it takes about 2 hours. On the road, you can admire the sight of farming in the late spring and autumn.
Shigatse – Everest
A journey to Mount Everest must be the most exciting and adventurous one. Undoubtedly, the landscape of Mount Everest is incredible beautiful. However, the view on the way is amazing as well. Without direct trains or flights to Everest, tourists choose to drive from Shigatse to Everest through Tingri and Lhatse. The car will climb over three huge mountains to get to Everest, and you will be astonished by these switchbacks roads. You need to spend 9 hours on the way and remember to bring some food and drinks with you. There are restaurants on the way offers Tibet food and Sichuan food, but they are always not good.
Transportation Tips:
1. Most the roads to/from Shigatse are in good condition (plain and wide) except that some small sections might be a little bumpy. The driver has to control the speed because of multiple winding road and rate-limiting regulation.
2. There will be strong wind with sands on the road, which likely cause altitude stress, so please eat some vegetables and fruits and drink more water. When you get off the car for sightseeing, don't forget to wear sunglasses and respirator.
3. Get everything ready before you go. Packing well (prepare your passport, cloth, permits, supplies, common medicines and other useful goods) and know some info about the weather, customs, etc. Especially do lots of protection against sunburn and high altitude sickness. Since foreign tourists must be accompanied by local tour guide and driver, you are free to contact the local guide, driver or us once need some help during the Tibet travel.
Quickly inquire via our WeChat:
asia_odyssey_travel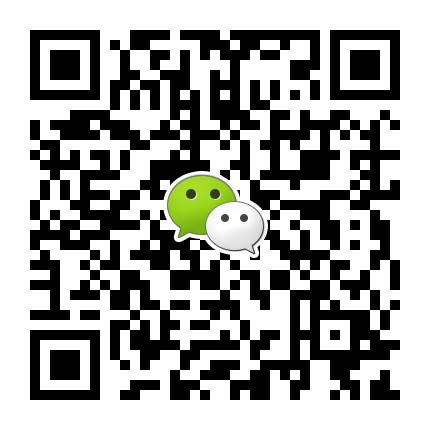 SEND US INQUIRY NOW
We have helped thousands of travelers since 2009. Tell us your ideas and get a quick response within 0.5-12 hours.




Data in submission...