Tibet Weather in February
Edited by TibetTravel.com on 2018-01-24 10:58:48
February climate brief introduction:
February is the still harsh winter in Tibet. It is quite windy and dry. The average temperature in Lhasa is 9 °C (48 °F) and -7 °C (20 °F). But it is not as cold as in Beijing or Harbin or some cities in Europe such as in Italy in the winter. Even through the roads to attractions in Lhasa, Gyantse, Shigatse, Tsetang and Nyingchi are still accesible. It is not suggested to travel to Namtso and Everest since most cases the road are blocked by heavy snow and it is dangerous to drive on some parts of the icy road.
The average maximum daytime temperature in Lhasa, Tibet in February is a cold 7°C (45°F). The average night-time temperature is usually a very cold -9°C (16°F). There are usually 8 hours of bright sunshine each day, which represents 70% of the 11 hours of daylight.Expect 1mm (0.0 inches) of rainfall across the whole of February with 1 day with some rain falling. Maximum UV levels will be high (7 UV index) at midday when the skies are clear.
What to visit in February:
The special seasonal cultural highlights of February are often the Tibetan new year festivities that last for two weeks.
Due to the heavy snow and severe weather in February, the road to Nagchu and Ngari prefecture might be blocked at that time. And the weather is extremely cold in these areas. It is not suggested to visit these places considering the safety of the tourists. Besids, Namtso lake is frozen during winter time. The following places are still very popular even in the cold winter time:
Lhasa (3650 meters) The holy city Lhasa is famous for its beautiful landscapes, thousand-years-old history, unique Tibeatan culture, sunshine & blue sky and friendly local people. The most outstanding highlight is its magnificent palace and temples, such as the famous Polata Palace, Jokhang Temple, Barkhor Street, Drepung Monastery, Sera Monastery, and Norbulingka.
Shigatse (3,900 meters): Shigatse is the second largest city west of Lhasa about six hours west of Lhasa. The highlights in Shigatse include Tashilhunpo. In February, the average high temperature is 8 °C (46 °F), and the average nightly low is -10 °C (14 °F). The higher altitude makes it slightly colder than Lhasa.
What to wear in February:
It is good to dress in layers for the temperature swings as you travel and the nightly temperature drop. We suggest a coat, trousers, and long underwear. The UV radiation is intense, so wear a sun hat and sunglasses. Many hotels and restaurants don't have central heating, so you might need your coat inside. Wear a heavier clothing and gloves in the higher areas.
Four Reason to visit Tibet in Winter:
Far fewer tourists: Because everyone makes the wrong assumption that it's unbearably cold on the Tibetan Plateau in winter, tourists congregate in the warmer months, especially from late spring to early fall. The droves of Chinese tourists begin to clear out after the early October Chinese national holidays, and by December and January there are hardly any tourists at all.
Clear skies and great views: It's definitely cold in Tibet in the winter, but not like most people think, especially since December and January are dry months with abundant, high-altitude sun that really warms you during the day. The average high in Lhasa in January/February is around 45 fahrenheit/7.3 centigrade, and the lows are 15 fahrenheit/-10 centigrade. With the clear skies and sunshine come fabulous views.
Tibetan pilgrims: Pilgrims from all over Tibet pour into Lhasa during the winter months, visiting the Jokhang and the major monasteries. You can see Tibetans from all walks of life, and experience Lhasa's devout heart — multitudes of Tibetans practicing Tibetan Buddhism. Losar, the Tibetan New Year, happens in late winter and is an amazing cultural moment.
Cheaper prices: Tours and hotels cost less in winter, as demand decreases.
Tips to visit Tibet in Winter:
1. You likely won't be able to join a group tour in the winter in the way that you can in the warmer months. Most of the travel agency only run private tours in the winter, due to fewer travelers.
2. Mount Kailash, Lake Namtso, Kham and Amdo are not good destinations for winter travel, due to bitter cold and road conditions. At Namtso, for example, not only are the roads closed but also the lake tends to freeze, so that the views are not that great.
3. You can't stay over at Everest Base Camp (EBC) in winter the way that you can in the summer. You can come in for a view as a day trip, but the lodging tents close down at the end of October. Also, the hotels in the EBC and Tingri areas have no running water in the winter as the pipes are frozen, so your water is provided in a bucket.
4. March and early April are always travel blackout dates in Tibet due to the political situation. Generally, the closure dates are from about February 27th to March 30th, with the permit process starting again around April 1. This means that you can usually actually start travel in Tibet after April 10 or so.
5. Please be aware that February can be a bit windier than early winter and that late February should be okay, but is getting very close to the annual closures.
Quickly inquire via our WeChat:
asia_odyssey_travel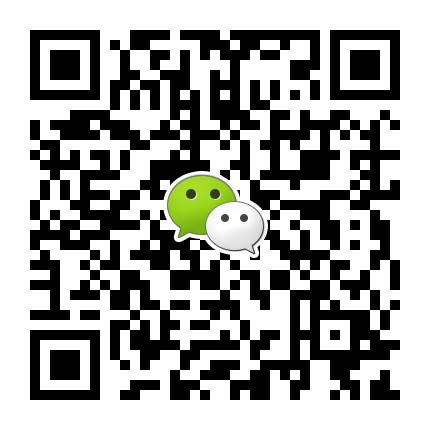 SEND US INQUIRY NOW
We have helped thousands of travelers since 2009. Tell us your ideas and get a quick response within 0.5-12 hours.




Data in submission...