加个微信好友吧!随时解答您的问题!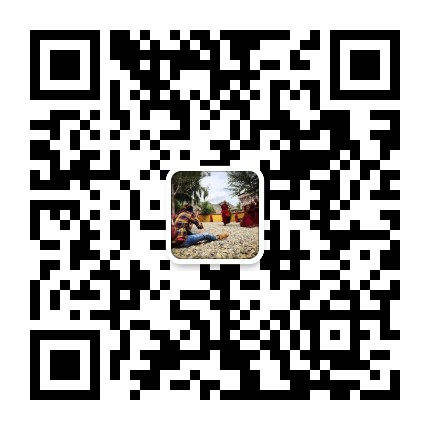 手机(同微信):139 8909 6049
Lhasa Day Trips–Recommended Day Tour Routes in Lhasa
p>Lhasa, the capital of Tibet, is a culturally rich city on the Tibetan Plateau and the holy center for Tibetan people. Every day, Lhasa witnesses many devout Tibetan Buddhism followers from local and far places and tourists from all over the world. There are many tourist sites in and around Lhasa which make many choices on Lhasa Day Trips. The following are some recommended Day Tour Routes in Lhasa.
In Lhasa city, there are several famous tourist sites, including the Potala Palace, Jokhang Temple, Barkhor Street, Norbulingka, Sera Monastery and Drepung Monastery. As these places are not far away from each other, tourists can visit at least two of them within a day.
1. Lhasa Day Tour to Potala
The Potala is located in the west of Lhasa on what is known as the Red Hill, from which you can get stunning views all around Lhasa. During Tibet's peak tourism season, tourists need to reserve the admission tickets to Potala Palace as there is a limitation on the number of tourists to visit the Potala each day. Thus, it is best to spare one day to visit the Potala Palace. Tourists can visit the Potala in the morning or afternoon according to the ticket reservation. World renowned for its magnificence and exquisiteness, the Potala is listed by UNESCO as a world heritage site.
The Potala consists of the White and Red palaces with more than 1000 rooms. The white place was for secular use and contained living quarters, offices, the seminary and the printing house. The red Palace's function was religious. It contained gold stupas, which were the tombs of eight Dalai Lamas, the monks' assembly hall, numerous chapels and shrines, and libraries for Buddhist Scriptures.
2. Lhasa Day Tour to Jokhang and Barkhor
Known as the spiritual center of Tibet, Jokhang Temple is the destination of millions of Tibetan pilgrims. The outer courtyard and porch of the temple are usually filled with pilgrims making full-length prostration towards the holy sanctum. Its innermost shrine contains the oldest, most precious object in Tibet - the original gold stature of Sakyamuni - the historical Buddha, which Princess Wen Cheng brought from Chang'an 1,300 years ago. This four story temple was built in the mid 10th century.
The Barkhor is a street circling the Jokhang temple. It is not only a market selling all kinds of Tibetan products, but also a popular pilgrimage circuit in Lhasa. It is said that Barkhor is both the spiritual heart of the holy city and the main commercial district for Tibetans. On this street, you will encounter with with monks, nomads, bent old women and men all making the pilgrimage around this ancient square. The Barkhor shows a colorful and vibrant picture of Tibetan life.
3. Lhasa Day Trip to Sera Monastery
Located 5km north of Lhasa downtown, Sera is famed for its daily "Buddhism Scripture Debating" held at its courtyard. The debating is an effective way to help monks learn the scripture, just like an exam. Monks can be seen preparing for monastic exam by staging mock debates in the ritual way. Some sit cross-legged under the trees, while others run from group to group giving vigorous hand-claps to end a statement or make a point. Master and dignitaries sit on the raised tiers when a real exam takes place.
4. Lhasa Day Trip to Norbulingka and Drepung Monastery
Norbulingka Park is located on the way to Drepung Monastery from Lhasa downtown. Norbulinka was the summer palace of Dalai Lamas. During summer, Dalai Lamas handled official business in Norbulingka. During the annual Shoton Festival, there are interesting Tibetan performances.
Drepung lies 8 km west of Lhasa on a main road, then 3km north on a steep, unpaved road. It used to be world's largest monastery with more than 10,000 monks, and now is still Tibet's largest monastery. Every year, a Giant Buddha Show is held in this monastery during the Shoton Festival.
5. Lhasa Day Tour to Ganden Monastery
Ganden monastery is about fifty kilometers east of Lhasa and is first and primary monastery of Gelug sect in Tibet. Ganden monastery is situated on the Wangpori muontain with an elevation of 3800m above sea level. It is very interesting to go for Lingkor(circuit) around the monastery and you can also see the crack of rock which was magically done by Great Tsongkapa.
6. Lhasa Day Tour to Namtso Lake
Located at around 220km northwest of Lhasa City, the Heavenly Namtso Lake is one of the three holy lakes of Tibet and also the highest salt lake. On the way to Namtso, you can get a view of snow-covered Nyenchen Thanglha Ranges, grassland dotted with tents and groups of sheep and yaks.
More tour routes at Lhasa Tours
Lhasa Day Trips–Recommended Day Tour Routes in Lhasa网友点评